Our 'Parents As Partners' Philosophy
At Opal, we strongly believe your child's success doesn't just come from our team of specialists. The best outcomes happen when our therapists and parents are aligned with what is best for the child, always communicating and sharing in the challenges and the milestones. This is the Opal difference. We respect and support every family and always listen to your needs first.
Our Village Is Your Village
Opal cares about the wellbeing of the whole family unit. Collectively, our goal is to prioritize your child's unique needs as we set the foundation for an increased quality of life. Our genuine philosophy of treating parents as partners means hands-on coaching, transparency, and parent input, every step of the way.
When you join the Opal Village, you receive training on critical skills that can guide you to calmer waters and help you find treasure in your child's behavior. Opal's parent training program sets out to improve functioning across environments, ensure generalization, reduce family stress and increase overall quality of life for caretakers and children alike. Most parent training programs occur about 1-2 hours per week and are hands-on.
We believe parents play a crucial role in the treatment of their child. We've helped hundreds of families navigate to calmer waters and stay the course.
An ABA (Applied Behavior Analysis) program is a type of therapy that uses principles of behaviorism to change specific behaviors in individuals. It is commonly used to treat autism spectrum disorder, but can also be used to help with a variety of other conditions. An ABA program typically includes the following components:
A comprehensive assessment is conducted to identify the individual's current skills and behaviors, as well as their goals for therapy.
Data is collected throughout the therapy to track progress and make adjustments to the treatment plan as needed.
A treatment plan is developed that outlines specific goals and objectives for the individual, as well as the strategies and interventions that will be used to achieve them.
Generalization & Maintenance
The final step is to help the individual to generalize the newly learned skills and behaviors to other settings and to maintain the progress made over time.
The therapy is then implemented, typically on a one-on-one basis, using a variety of techniques such as positive reinforcement, shaping, and prompting.

ABA can be implemented in many settings, including homes, schools, and clinics. It can also be provided in individual or group settings, as well as in-person or remotely.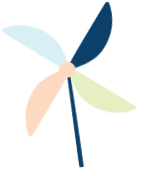 We couldn't do what we do without you!